Current Exhibitions
M WOODS 798 | M WOODS HUTONG
Szabolcs Bozó: Must You Dance
2022.8.4 - 2022.11.27
Curated by Yuanlin Qi, Yingying Deng
M WOODS 798
MARTIN MARGIELA AT M WOODS
18 August 2022 - 4 December 2022
Curated by: Victor Wang, M WOODS Artistic Director and Chief Curator, and Rebecca Lamarche-Vadel, Director Lafayette Anticipations
M WOODS Hutong, Beijing
M WOODS Collection and F.A.T.
M WOODS Hutong

Newly established in central Beijing
M WOODS Conversations is a new platform to the museum that brings together well-known figures in the fields of art, culture, design, ecology, and other subjects. M WOODS 798 and M WOODS Hutong
The museum's new night club and hybrid space for live and time-based art, music, and dance.
M WOODS Hutong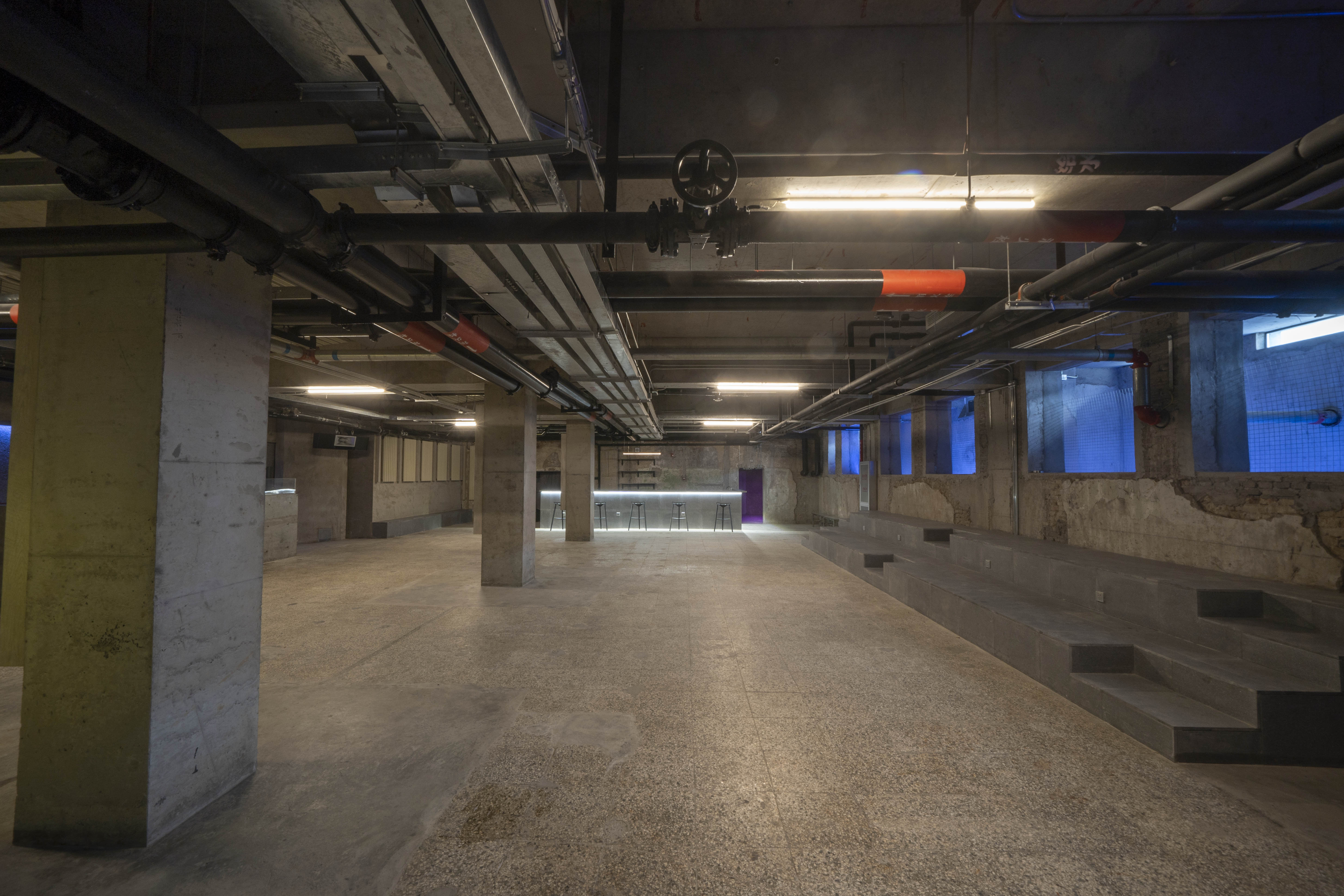 The M WOODS Scholarship is a new fully-funded scholarship for two deserving applicants from China, or of Chinese decent, to attend a two-year program of their choice at The New Centre for Research & Practice.



M Woods expresses our deep gratitude to all members of the Council for their continued support of the museum, and in helping us build a modern and contemporary institution that supports artists and art enthusiasts. We sincerely thank you for your time in discussing and supervising the development of M Woods Museum. Your influence and expertise in various areas and topics have helped us grow to international prominence.
We are grateful that you have decided to take this exciting journey with us, and we look forward to sharing the growth of M Woods Museum with you in the future.
List of Councils
杜杰 Du Jie
关东元 Guan Dongyuan
洪俊伊 Jevin Hong
洪艳霞 Hong Yanxia
李侃侃 Kevin Li
李詠能 Li Yongneng
李战豪 Li Zhanhao
林霄 Lin Xiao
罗旭东 Luo Xudong
区结萍 Sabrina Ou
欧阳昆仑 Ouyang Kunlun
孙祎 Sun Yi & Karen Liu
刘杨 Vincent Liu
元冰 Yuan Bing
张楠 Zhang Nan
周小波 Patrick Chou & 周秀丽 Shoe-li Chou
About M WOODS

M WOODS MUSEUMS is one of China's largest and most prominent contemporary art museums. M WOODS presents a year-round programme of exhibitions, performances, live events and talks across two museum sites in Beijing. M WOODS 798, is housed in a former munitions factory in Beijing's 798 Art District, and the newly inaugurated M WOODS Hutong, is situated in the M WOODS Art Community located in the city's historical Dongcheng District. Attracting over five hundred thousand visitors each year, M WOODS was formally granted official heritage museum qualifications by The National Bureau of Cultural Heritage in China (博物馆资质), allowing the museum to present and host the most important Chinese cultural artefacts and relics alongside contemporary art.


(M WOODS 798)
Locations
(M WOODS Hutong)
Founded in 2014 by collectors Lin Han and Wanwan Lei, M WOODS received its official not-for-profit status in China in 2015 as an acknowledgement of its cultural services to the public. In 2019, Victor Wang joined the museum as M WOODS' first Artistic Director and Chief Curator. The museum's emphasis is on presenting new and historical art by Chinese and international artists, often by those who have rarely or never had a solo exhibition in a Chinese institution. M WOODS has presented the first institutional solo exhibitions in Beijing by artists such as Man Ray, Ryuichi Sakamoto, Yinka Shonibare CBE, Bruce Nauman, David Hockney, Lu Yang, Richard Tuttle, Nicolas Party, Liang Shaoji, Austin Lee, Cristof Yvoré and Paul McCarthy, amongst others, and collaborates with international museums such as Tate Modern, London, and the British Museum, U.K. to present unique experiences and exhibitions for a local audience.


M WOODS 798
798 Art Zone D-06,
No.2 Jiuxianqiao Rd, Chaoyang, Beijing
M WOODS Hutong
Qianliang Hutong 38,
Building 3,
Longfusi St 95, Dongcheng, Beijing
M TONGUE
798 Art Zone D-06,
No.2 Jiuxianqiao Rd, Chaoyang, Beijing
Behind M WOODS 798
Guī
Qianliang Hutong 38,
Building 3,
Longfusi St 95, Dongcheng, Beijing
Underneath M WOODS Hutong


The M WOODS collection is dedicated to preserving, interpreting, and expanding beyond the traditional narrow definitions of art to encompass diverse cultural positions, with work by artists such as Kader Attia and Danh Võ to Buddhist sculptors from the Northern Qi Dynasty, and from contemporary work by Olafur Eliasson and Yang Fudong, for instance, to that of a "Follower of Hieronymus Bosch".
Remaining dynamic and experimental, at the core of M WOODS is the idea that art should be 'Free, Alchemical, and Timeless' (FAT).

Kader Attia, "We Want to be Modern", 2014, Permanent installation at M WOODS 798.
M WOODS Temple Galleries (M WOODS Art Community, LongFu Building).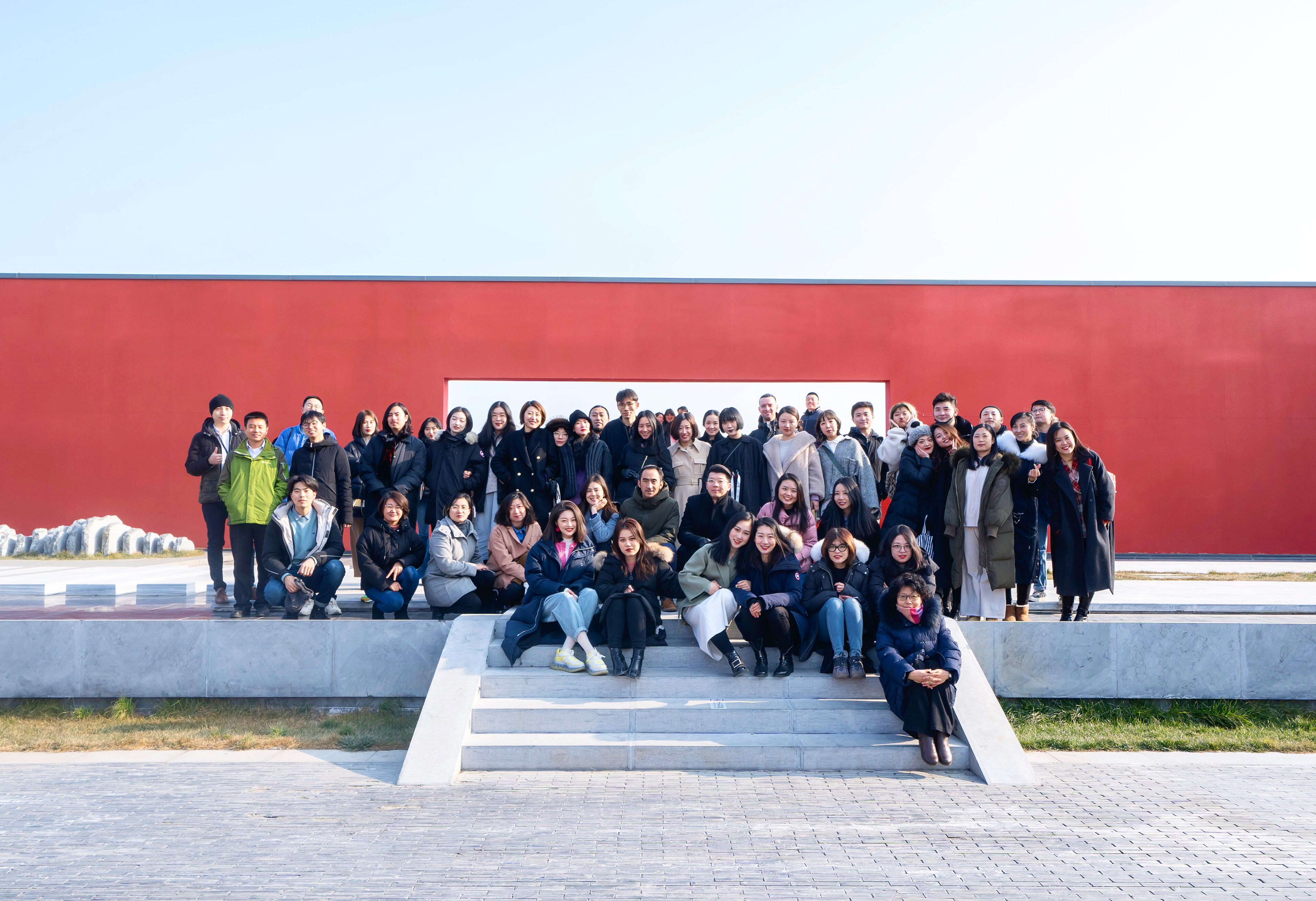 M WOODS 2019 Staff Photo
M WOODS is a not-for-profit organization, relying on the generosity of M WOODS members, donors, and sponsors to sustain its program, operations, and building. There are many ways to support M WOODS: by donating time as a Museum Volunteer, becoming a Member, or joining us as a Sponsor or Partner.



Museum Volunteer

M WOODS recruits for volunteers throughout the year. To apply to be a Museum Volunteer, please send a short resume and a photograph of yourself to hr@mwoods.org.



Sponsorships and Partnerships


If you are interested in partnering or collaborating with M WOODS, please call +86 10 83123452 or email sponsorship@mwoods.org

木木美术馆798馆
M WOODS 798

北京市朝阳区
酒仙桥路2号798艺术区,D-06
798 Art Zone D-06, No.2 Jiuxianqiao Rd, Chaoyang, Beijing

开放时间 Opening Hours:

周二-周日 Tue-Sun 11:00-19:00

(最后入场时间 Last Admission 18:00)

每周一闭馆 Close on Mondays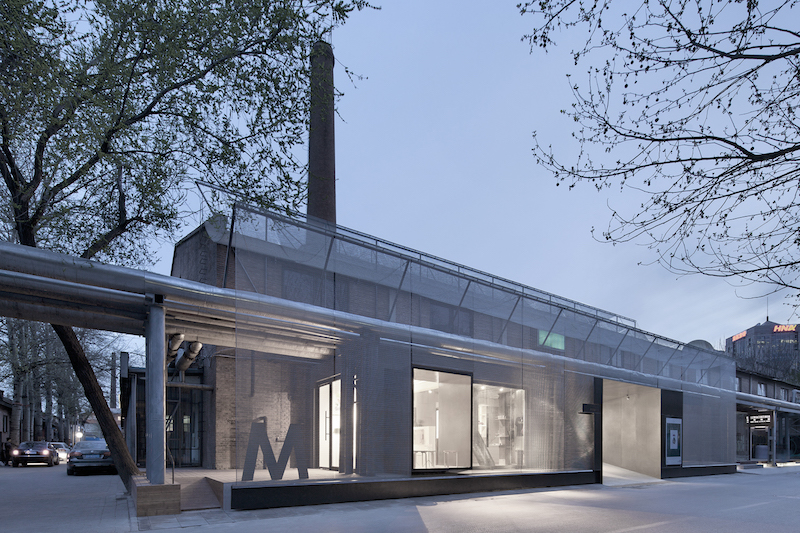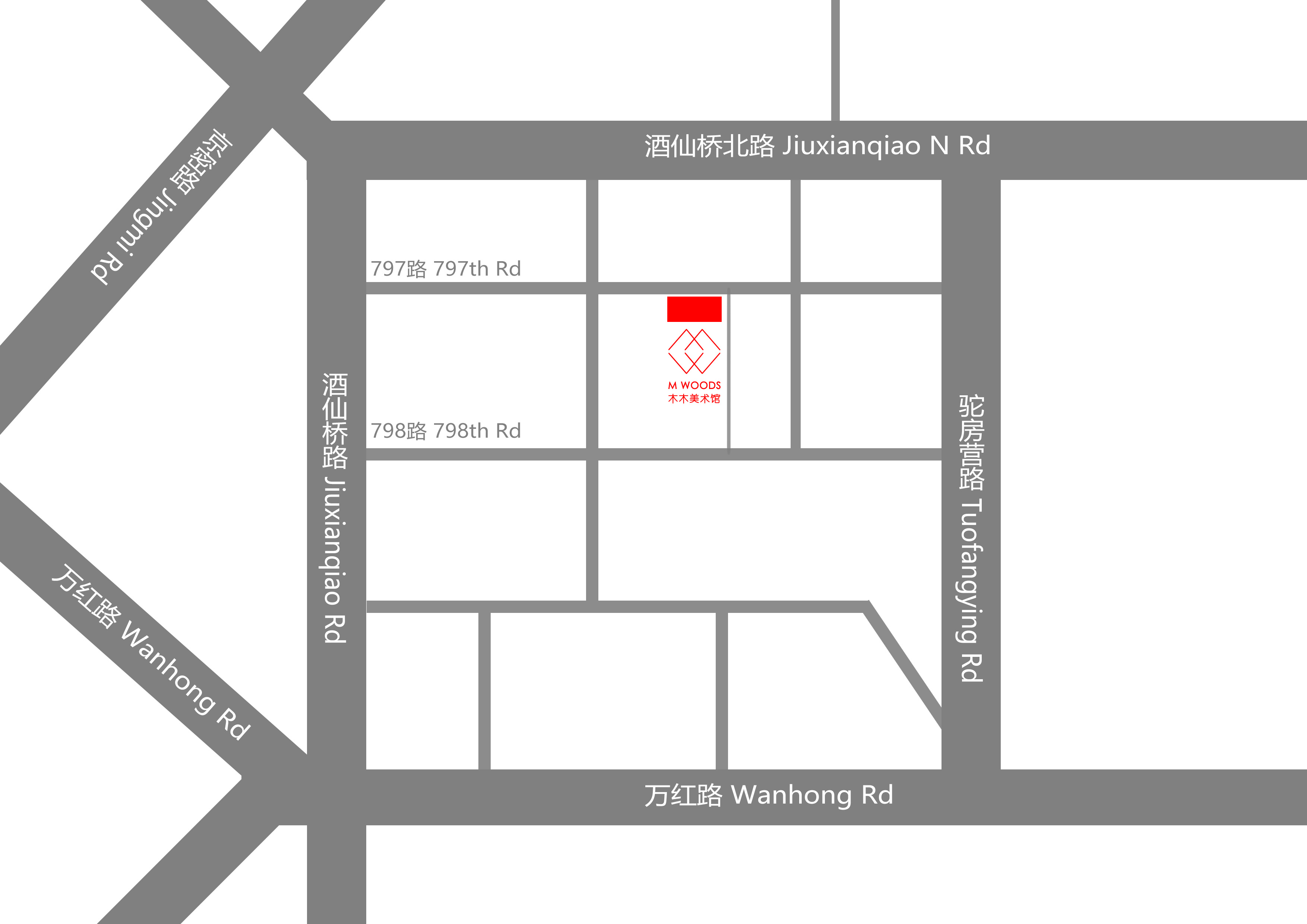 木木艺术社区 (木木美术馆钱粮胡同馆)
M WOODS Art Community (M WOODS HUTONG)
北京市东城区
隆福寺街95号,钱粮胡同38号,三号楼

Qianliang Hutong 38, Building 3,
Longfusi St 95, Dongcheng, Beijing


开放时间 Opening Hours:
周二-周日 Tue-Sun 11:00-19:00
(最后入场时间 Last Admission 18:00)

每周一闭馆 Close on Mondays


交通与周边:
木木艺术社区和木木胡同位于钱粮胡同内的东四北大街和美术馆东大街之间。
最近的地铁站是步行9分钟皆可到达的东四地铁站和国家美术馆站。
从东四北大街向北走,至钱粮胡同后向西走。
从美术馆东大街向北走到胡同(即大佛寺街),然后沿钱粮胡同向东走。
通过人民市场西巷也可抵达木木艺术社区位于东四西大街的另一个入口


Directions:
M WOODS Art Community and M WOODS Hutong is located between Dongsi N St and Meishuguan E St inside the Qianliang Hutong.
The closest train stations are Dongsi underground station (9min walk), and National Art Museum station (9 min walk).
From Dongsi N St walk North until you reach Qianliang Hutong and then go West.
From Meishuguan E St walk North into the Hutongs (which turns into Dafosi E St) and go East on Qianliang Hutong.
There is also an entrance into the M WOODS Art Community located on Dongsi West Street through the Renmin Shichang West Alley.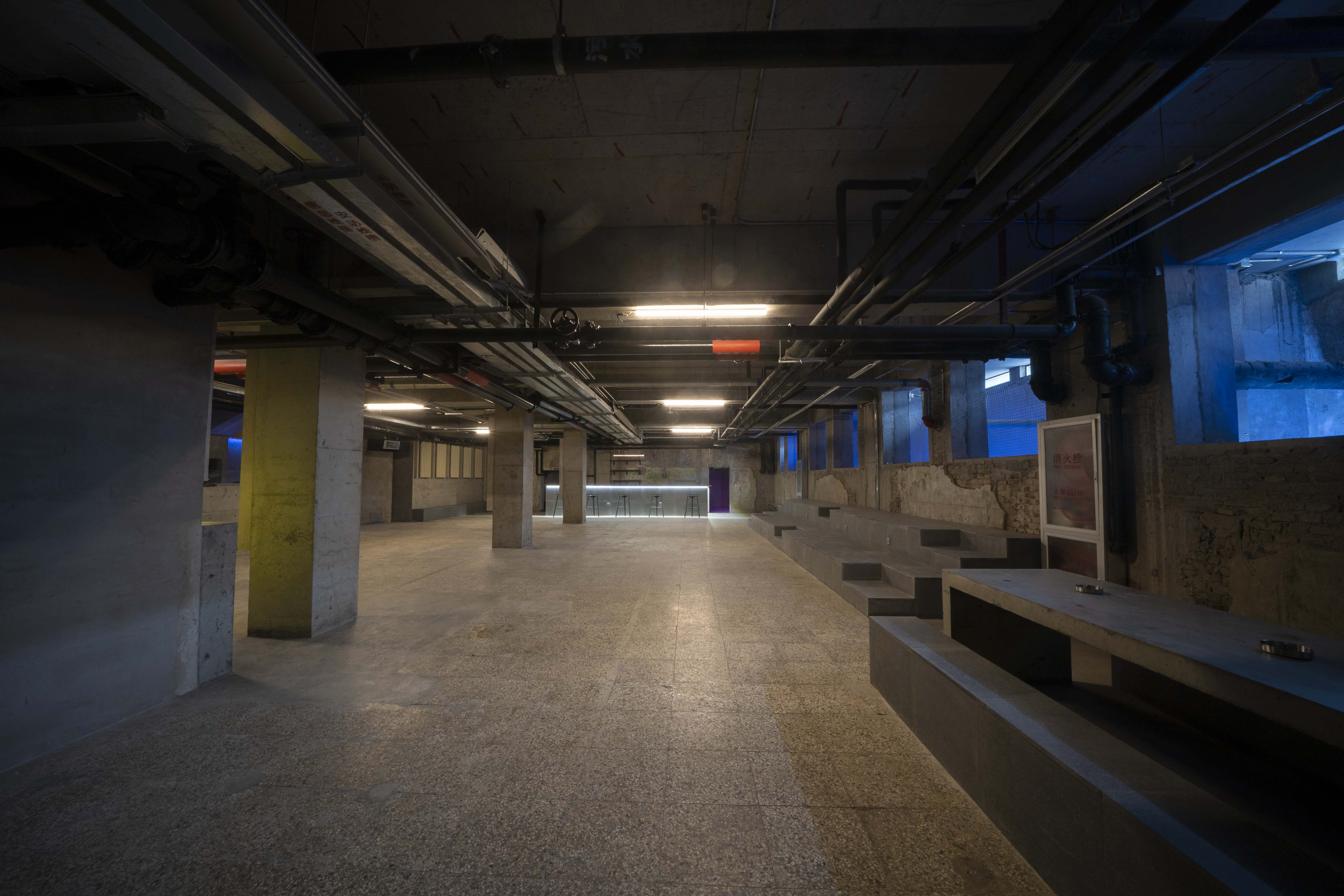 东市
北京市东城区,隆福寺街95号,钱粮胡同38号,3号楼
木木艺术社区地下一层
开放时间即将公布

OMNI CLUB
Qianliang Hutong 38, Building 3,
Longfusi St 95, Dongcheng, Beijing
(Underneath M WOODS Hutong) Regular opening time announcing soon



木木美术馆798馆
M WOODS 798

北京市朝阳区
酒仙桥路2号798艺术区,D-06
798 Art Zone D-06,
No.2 Jiuxianqiao Rd, Chaoyang, Beijing
今日开馆,11:00-19:00 (最后入场时间: 18:00)

客服电话:010-83123450转801,18911984356
客服时间:工作日11:00-18:00

木木艺术社区
M WOODS HUTONG

北京市东城区
隆福寺街95号,钱粮胡同38号3号楼
Qianliang Hutong 38, Building 3,
Longfusi St 95, Dongcheng, Beijing
今日开馆,11:00-19:00 (最后入场时间: 18:00)
客服电话:010-83123450转801,18911984023
客服时间:工作日11:00-18:00