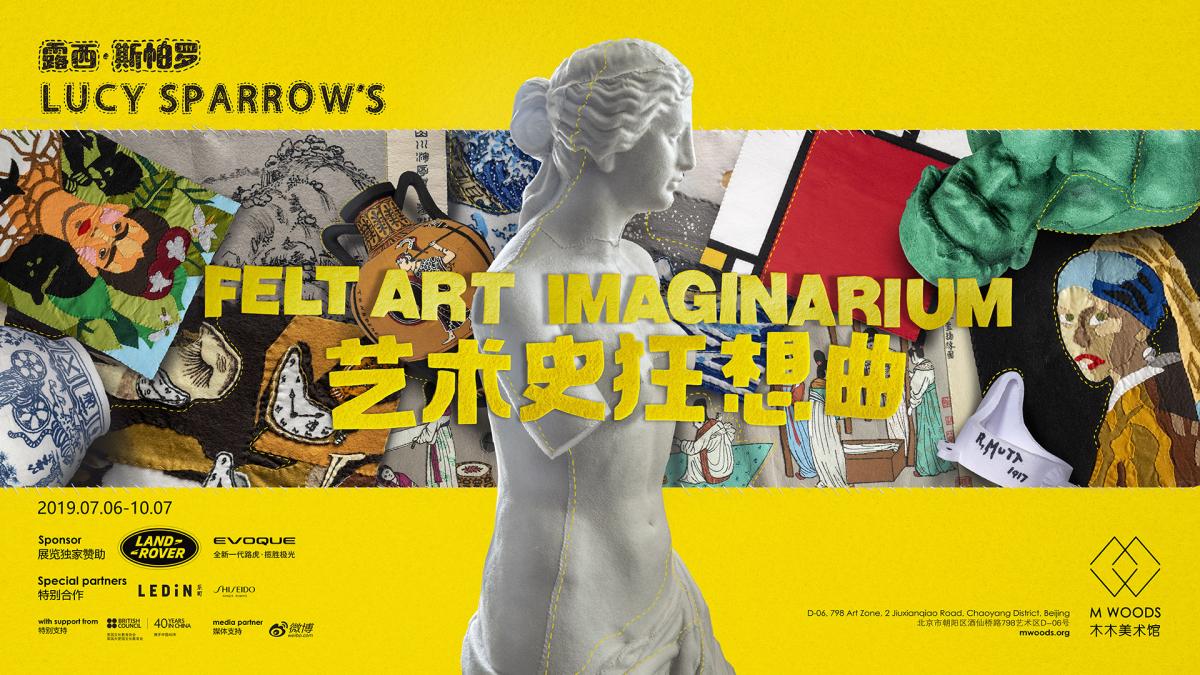 Lucy Sparrow's Felt Art Imaginarium
Lucy Sparrow's Felt Art Imaginarium
6 July - 7 October 2019
This summer 2019, M WOODS is pleased to present an exhibition by Lucy Sparrow, one of the most exciting and innovative artists in the UK today. Using felt as her primary material, Sparrow is renowned for her bright and engaging recreations of objects from everyday life. Having received worldwide attention for her felt installations in cities such as London, New York, and Los Angeles, Lucy Sparrow's Felt Art
Imaginarium is the artist's first exhibition in Asia, and comprises an immersive installation specially commissioned for M WOODS.
For this ambitious exhibition, Sparrow has recreated 70 masterpieces from the annals of art history and covered the entirety of the museum in her signature, colorful felt. In line with M WOODS' founding philosophy that art be F.A.T. (Free, Alchemical, Timeless), Sparrow fills the galleries with her own felt reincarnations of artworks from across time and geographies, ranging from ancient monuments and historical artifacts, to Renaissance and Old Master paintings, to modern and contemporary masterworks. By immersing viewers in her world and the distinctive language of felt, Sparrow rewrites the conventional narratives of art history while simultaneously making masterpieces within the canon more approachable and accessible. The museum is fully transformed into Sparrow's art imaginarium, where viewers can see art from around the world and through the ages in an experience that is at once both thrilling and educational.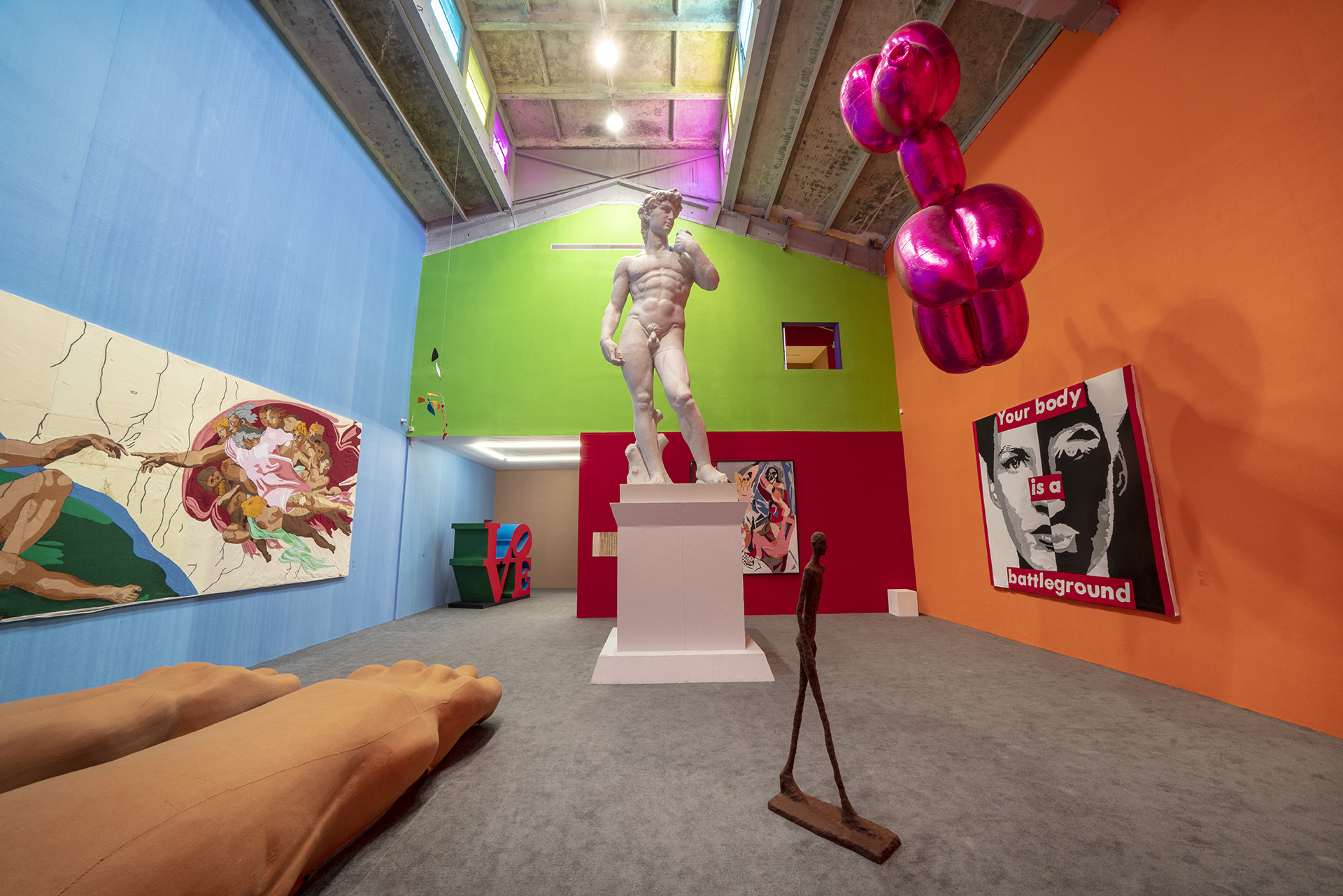 Following in the lineage of artists such as Andy Warhol, Richard Prince, and Elaine Sturtevant, Sparrow's practice probes contemporary notions of appropriation and reproduction, while her choice of material evokes the traditional Arts and Crafts Movement which emerged in Britain in the late 19th century. Her works, which usually take as their subjects every day objects such as items from grocery stores, bodegas, and pharmacies, are quirky yet quietly subversive. Behind their soft, humble, and oftentimes humorous exteriors, they offer sharp critical insight into questions surrounding consumerism and mass production. In this context, Sparrow's work also offers a unique framework through which to re-evaluate our present globalized societies, and the way in which information, images, and products are consumed and distributed around the world.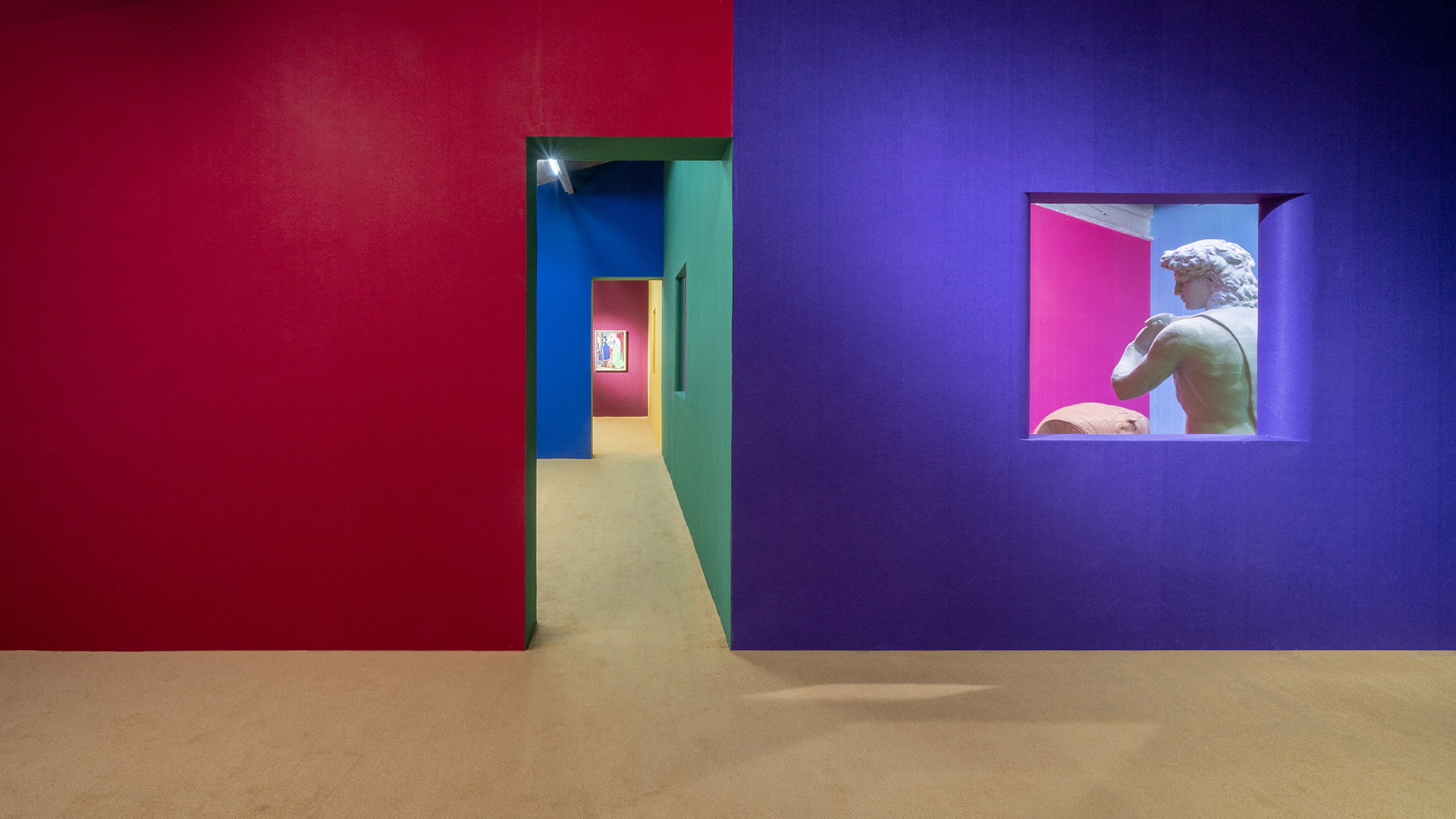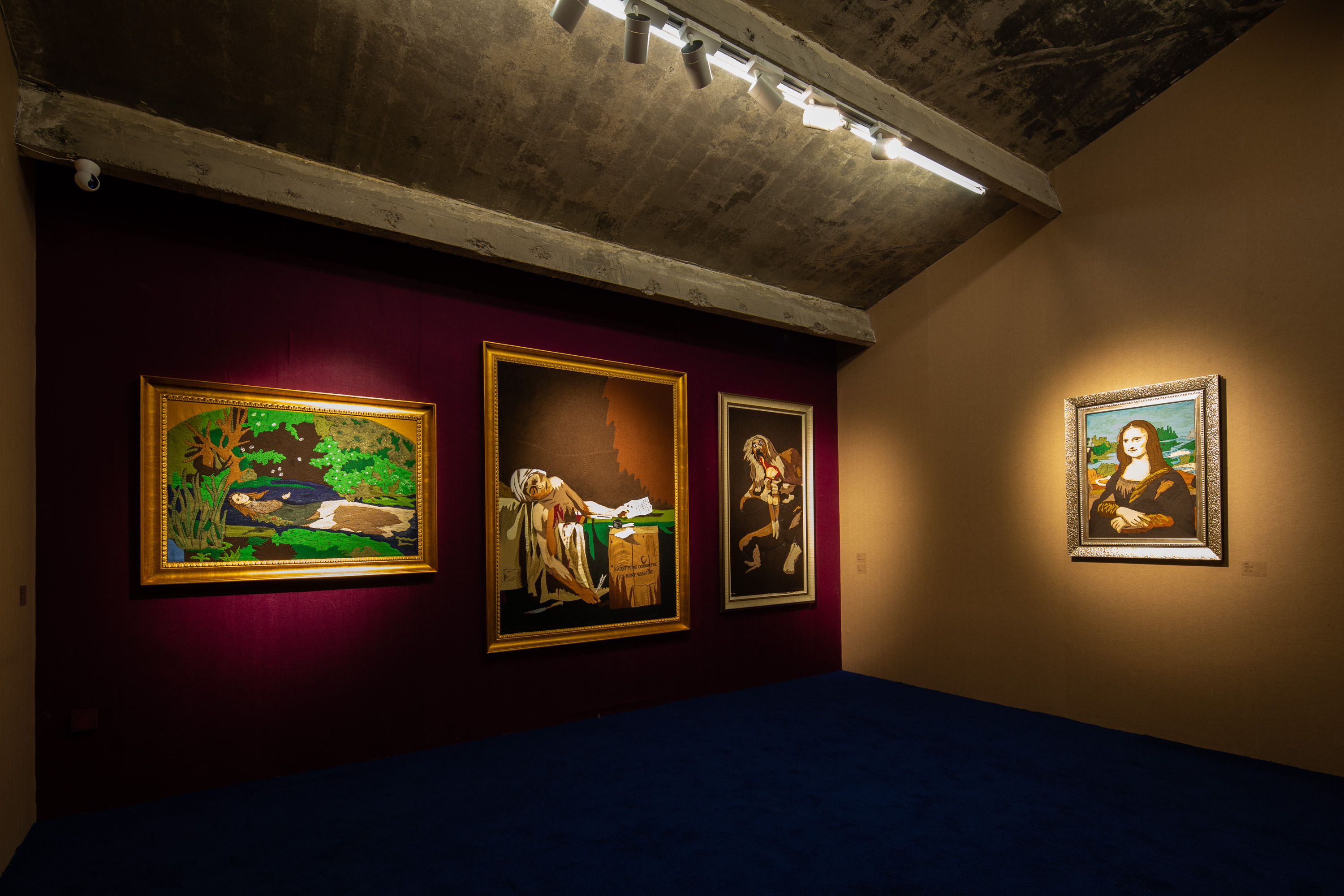 As part of its commitment to education and in collaboration with a number of international institutions who own the original artworks on view, M WOODS is pleased to present throughout the exhibition educational videos offering viewers a more in-depth understanding of these works and their contexts. M WOODS would like to thank the Rijksmuseum, Amsterdam; The Royal Museums of Fine Arts of Belgium, Brussels; Gementeemuseum, the Hague; and other collaborating institutions for their support.
About the Artist
Lucy Sparrow (b. 1986) currently lives and works in the United Kingdom. Previous exhibitions include Cornershop (2014), a fully stocked and operating corner shop in London's East End; Warmongery (2015), which explored issues of gun control and mental health; Madame Roxy's Erotic Emporium (2015) in London's Soho; The Convenience Store (2017) in New York; and Sparrow Mart (2018), a fully felted supermarket in Los Angeles complete with 31,000 hand-made works. In 2016 and in celebration of Her Royal Highness The Queen's official 90th birthday, BBC commissioned Sparrow to recreate the United Kingdom's Crown Jewels in felt. In 2018, Sparrow unveiled an installation for Hermés' flagship store in Beverly Hills, California, and most recently, she presented the piece Triple Art Bypass, which saw the artist perform 'live' surgery at Context Art Fair during Miami Art Week 2018.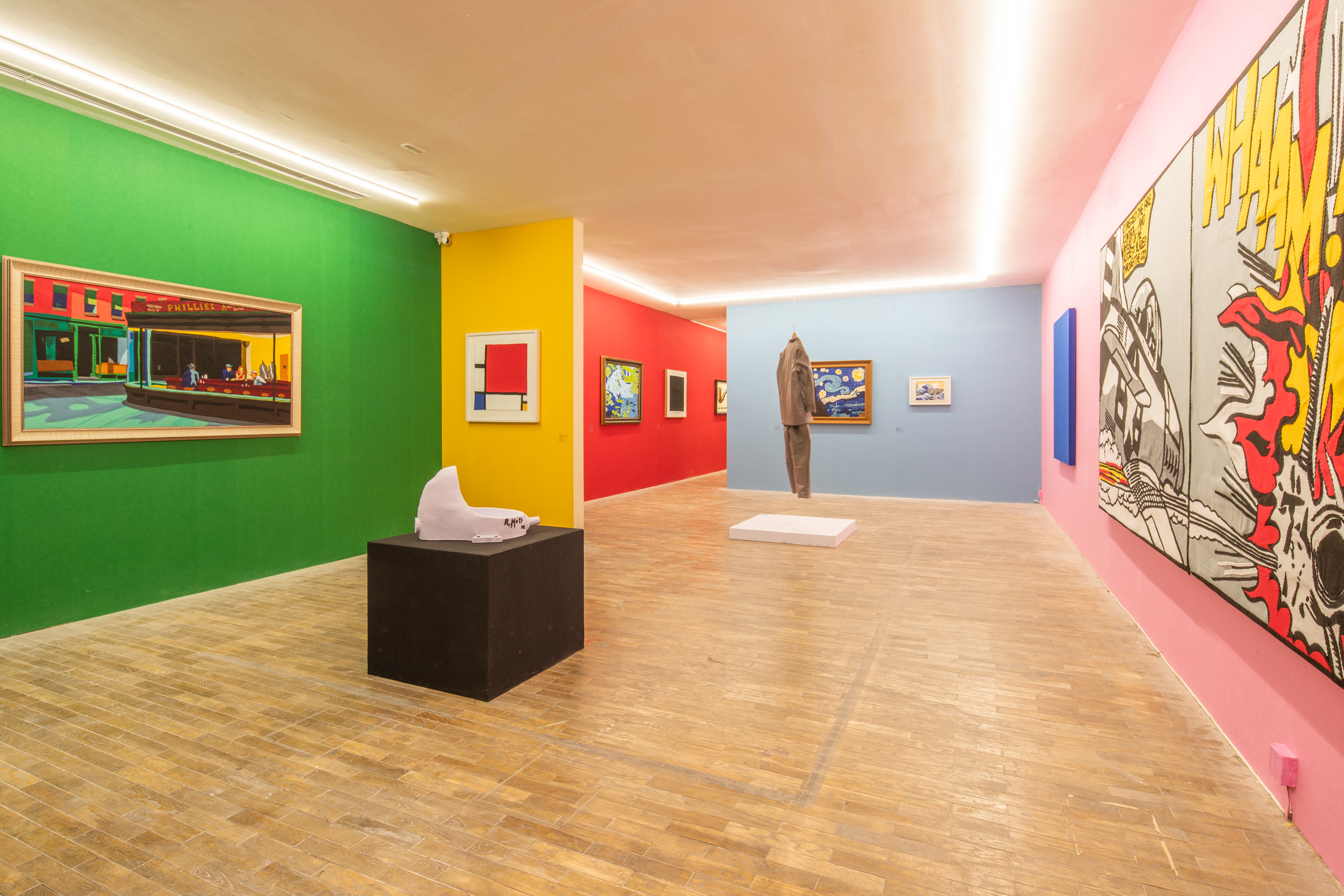 Copyright © 2017 M WOODS
木木美术馆798馆
M WOODS 798

北京市朝阳区
酒仙桥路2号798艺术区,D-06
798 Art Zone D-06,
No.2 Jiuxianqiao Rd, Chaoyang, Beijing
开放时间 Opening hours:
周二-周日 Tue-Sun 11:00-19:00
最后入场Last admission 18:00

每周一闭馆 Closed on Mon(法定假日除外 Holiday excepted)
注: 根据不同展览,开闭馆时间将会作出相应调整,详情请关注展览页面。
客服电话:01083123450转801客服时间:工作日12:00-18:00

木木艺术社区
M WOODS HUTONG

北京市东城区
隆福寺街95号,钱粮胡同38号,3号楼
Qianliang Hutong 38, Building 3,
Longfusi St 95, Dongcheng, Beijing
开放时间 Opening hours:
周二-周日 Tue-Sun 10:00-19:00

最后入场 Last admission 18:00
每周一闭馆 Closed on Mon
%Arabica 照常营业 opens as usual
木木舌头 M TONGUE

北京市朝阳区
酒仙桥路2号798艺术区,D-06
木木美术馆后门处
798 Art Zone D-06,
No.2 Jiuxianqiao Rd, Chaoyang, Beijing
(Behing M WOODS 798 Location)
敬请期待 Opening soon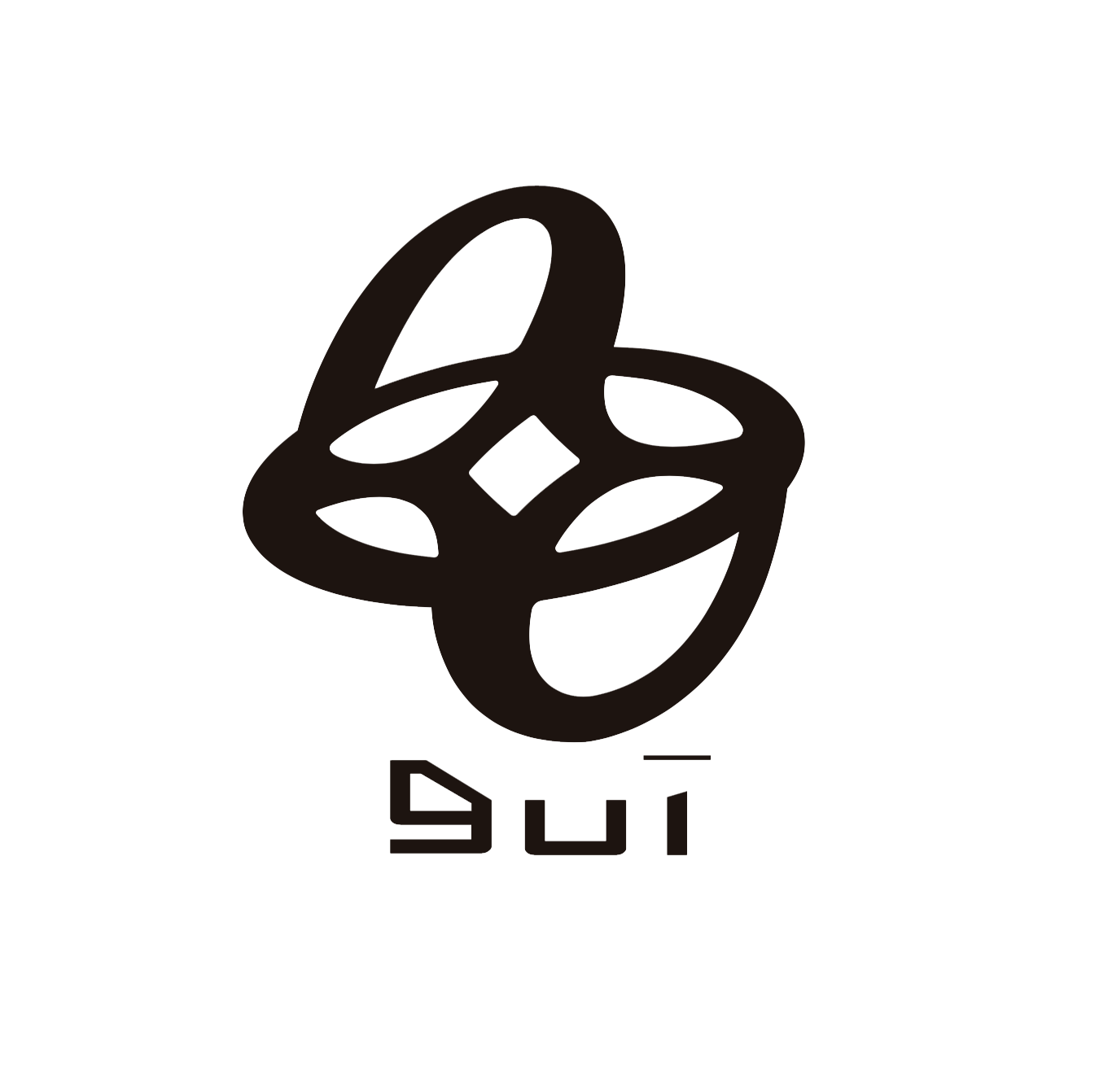 Guī
北京市东城区
隆福寺街95号,钱粮胡同38号,3号楼
木木艺术社区地下一层
Qianliang Hutong 38, Building 3,
Longfusi St 95, Dongcheng, Beijing
(Underneath M WOODS Hutong)
开放时间即将公布
Regular opening time announcing soon