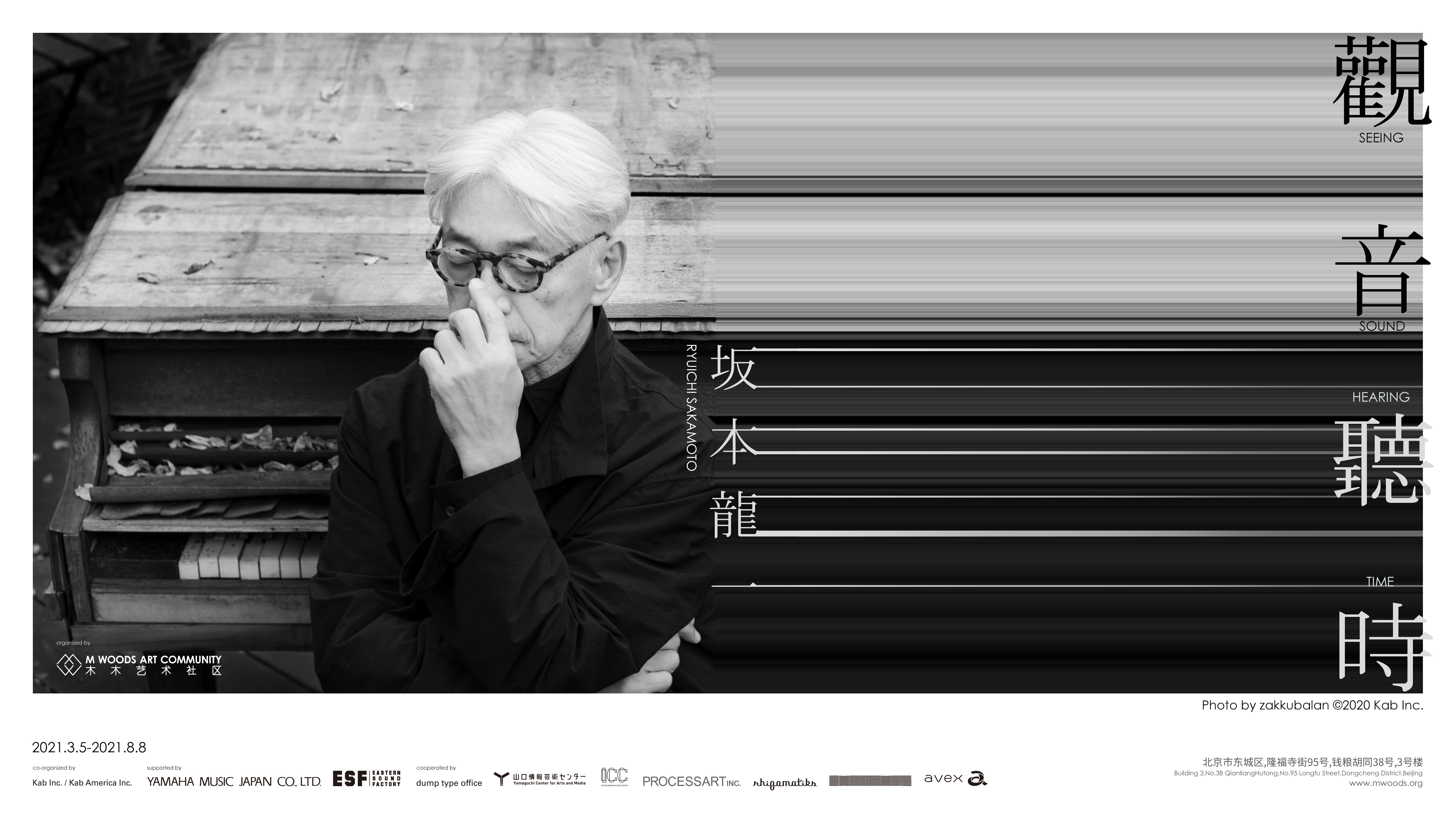 Ryuichi Sakamoto:
seeing sound
hearing time

Artists Name: Ryuichi Sakamoto

With collaborative works by Shiro Takatani | Daito Manabe | Zakkubalan |
Apichatpong Weerasethakul

Curated by Sachiko Namba, Victor Wang, Zhang Youdai

Exhibition Dates: 5 March 2021 - August 8, 2021

Museum name and location:
M WOODS HUTONG
Qianliang Hutong 38, Building 3,
Longfusi St 95, Dongcheng, Beijing
M WOODS is presenting the largest and most comprehensive survey exhibition to date devoted to Japanese composer and artist Ryuichi Sakamoto. The exhibition is Sakamoto's first institutional solo show in China. It includes work in various media from the last thirty years and new outdoor site-specific installations made especially for M WOODS.

Since the late 1970s, Ryuichi Sakamoto has played a key role in redefining the intersections of sound and art in Japan and internationally. From his cinematic scores that awarded Sakamoto both an Oscar and a Grammy in 1988, and his influence on the development of electronic music through the Japanese band Yellow Magic Orchestra (YMO), to his current activism on climate change, Sakamoto continues to radically transform the way we think about creative practice and the potential of art.

The survey exhibition centers around eight key works and large-scale sound installations made in collaboration with fellow celebrated artists, such as: 'Sensing Streams' with Daito Manabe, 'Is Your Time' and 'LIFE – fluid, invisible, inaudible…' with Shiro Takatani, and 'async – volume' with Zakkubalan. Accompanied by an exhibition catalogue and a series of live events and programming, the exhibition seeing sound hearing time, will provide a critical overview into the artistic practice of Ryuichi Sakamoto.
About the artist:
Ryuichi Sakamoto has lived many musical lives in his nearly 70 years. As a member in Haruomi Hosono's Yellow Magic Orchestra, he helped set the stage for synthpop. His solo experiments in fusing global genres and close studies of classical impressionism led to him scoring over 30 films in as many years, including Nagisa Oshima's Merry Christmas, Mr Lawrence, Bernardo Bertolucci's The Last Emperor and The Sheltering Sky, Alejandro González Iñárritu's The Revenant, and most recently Andrew Levitas' Minamata. In the past 20 years alone, he's written a multimedia opera, turned a glass building into an instrument, and travelled to the Arctic to record the sound of melting snow. That exploratory spirit runs through Sakamoto's 2017 album, async, which paints an audio portrait of the passing of time informed by his recovery from throat cancer. "Music, work, and life all have a beginning and an ending," said Sakamoto in early 2019. "What I want to make now is music freed from the constraints of time."
Ryuichi Sakamoto quote:

"It is a great pleasure to be invited to exhibit almost all of my sound installations in China for the first time. Through my work, I hope people in China can enjoy the boundary between sound and noise, between sound and silence, and the interstices of sound and image."

--
Ryuichi Sakamoto + Shiro Takatani , "LIFE - fluid, invisible, inaudible..." 2007 Photo: Ryuichi Maruo (YCAM) Courtesy of Yamaguchi Center for Arts and Media [YCAM]
Ryuichi Sakamoto + Shiro Takatani, "IS YOUR TIME" 2017
Photo: Ryuichi Maruo
Courtesy of NTT InterCommunication Center [ICC]
--
organized by
M WOODS Museum
co-organized by
Kab Inc. / Kab America Inc.
supported by
YAMAHA MUSIC JAPAN CO., LTD.
EASTERN SOUND FACTORY
cooperated by
dumb type office
Yamaguchi Center for Arts and Media [YCAM]
NTT InterCommunication Center [ICC]
PROCESSART INC.
Rhizomatiks
commmons
Avex Inc.
--
Opening hours of M WOODS
Tuesday – Saturday, 10am – 6pm
For press enquiries, please contact
chenlu@mwoods.org
i: @m__woods
fb:@mwoodsmuseum
Website: https://www.mwoods.org/
木木美术馆798馆
M WOODS 798

北京市朝阳区
酒仙桥路2号798艺术区,D-06
798 Art Zone D-06,
No.2 Jiuxianqiao Rd, Chaoyang, Beijing
开放时间 Opening hours:
周二-周日 Tue-Sun 11:00-19:00
最后入场Last admission 18:30

每周一闭馆 Closed on Mon
注: 根据不同展览,开闭馆时间将会作出相应调整,详情请关注展览页面。

木木艺术社区
M WOODS HUTONG

北京市东城区
隆福寺街95号,钱粮胡同38号,3号楼
Qianliang Hutong 38, Building 3,
Longfusi St 95, Dongcheng, Beijing
开放时间 Opening hours:
周二-周日 Tue-Sun 10:00-20:00

最后入场 Last admission 19:00
每周一闭馆 Closed on Mon
%Arabica 照常营业 opens as uaual
木木舌头 M TONGUE

北京市朝阳区
酒仙桥路2号798艺术区,D-06
木木美术馆后门处
798 Art Zone D-06,
No.2 Jiuxianqiao Rd, Chaoyang, Beijing
(Behing M WOODS 798 Location)
敬请期待 Opening soon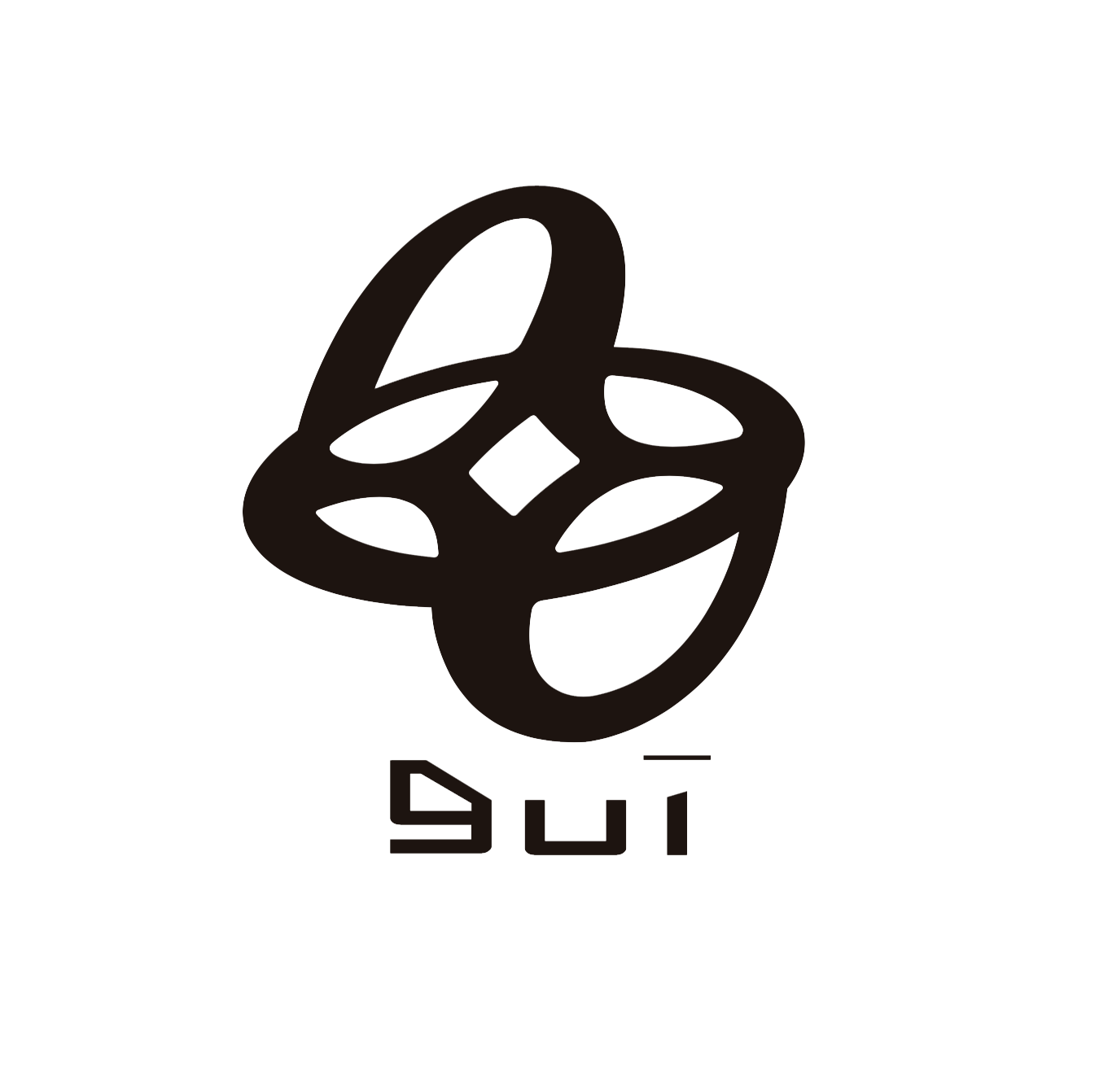 Guī
北京市东城区
隆福寺街95号,钱粮胡同38号,3号楼
木木艺术社区地下一层
Qianliang Hutong 38, Building 3,
Longfusi St 95, Dongcheng, Beijing
(Underneath M WOODS Hutong)
开放时间即将公布
Regular opening time announcing soon