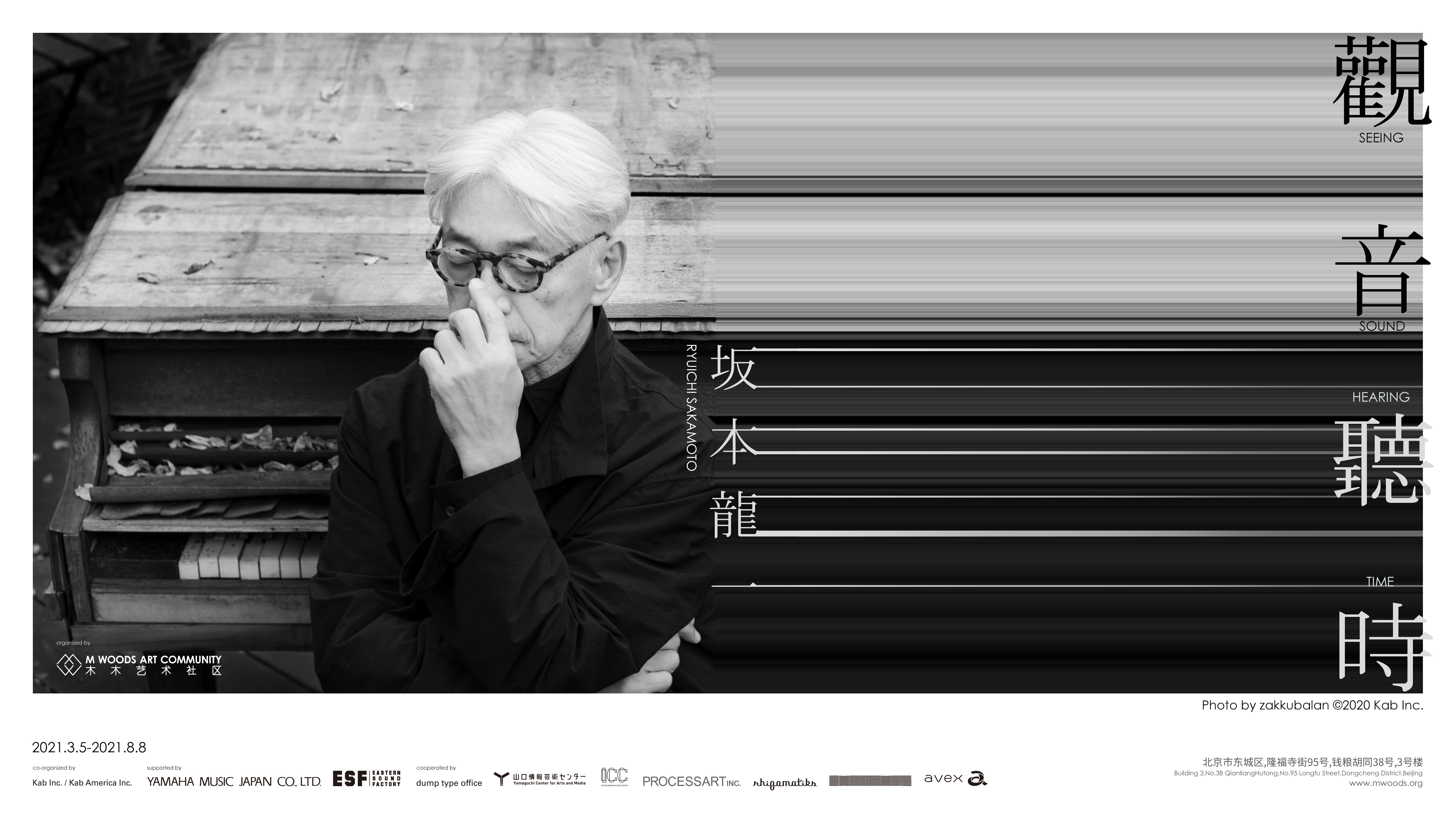 Ryuichi Sakamoto:
seeing sound
hearing time

Artists Name: Ryuichi Sakamoto

With collaborative works by Shiro Takatani | Daito Manabe | Zakkubalan |
Apichatpong Weerasethakul

Curated by Sachiko Namba, Victor Wang, Zhang Youdai

Exhibition Dates: 15 March 2021 - August 8, 2021

Museum name and location:
M WOODS HUTONG
Qianliang Hutong 38, Building 3,
Longfusi St 95, Dongcheng, Beijing
About the artist:
Ryuichi Sakamoto has lived many musical lives in his nearly 70 years. As a member in Haruomi Hosono's Yellow Magic Orchestra, he helped set the stage for synthpop. His solo experiments in fusing global genres and close studies of classical impressionism led to him scoring over 30 films in as many years, including Nagisa Oshima's Merry Christmas, Mr Lawrence, Bernardo Bertolucci's The Last Emperor and The Sheltering Sky, Alejandro González Iñárritu's The Revenant, and most recently Andrew Levitas' Minamata. In the past 20 years alone, he's written a multimedia opera, turned a glass building into an instrument, and travelled to the Arctic to record the sound of melting snow. That exploratory spirit runs through Sakamoto's 2017 album, async, which paints an audio portrait of the passing of time informed by his recovery from throat cancer. "Music, work, and life all have a beginning and an ending," said Sakamoto in early 2019. "What I want to make now is music freed from the constraints of time."
About the curators:

Sachiko Namba: After serving as curator at the Museum of Contemporary Art Tokyo, Sachiko Namba has curated a number of international exhibitions in and outside of Japan. She was appointed as Program Director (Visual Arts), Arts and Culture Dept., The Japan Foundation between 2016 and 2020. She has authored works including "Curating Contemporary Art in Japan: 1950s to the Present" and "Curating Contemporary Art in Japan: Exhibition-Making Handbook." Her curatorial projects include "Garden for Children" (2010, Museum of Contemporary Art Tokyo), "Breathing Atolls: Japan-Maldives Contemporary Art Exhibition" (2012, National Art Gallery of the Maldives, Malé), and "TOKYOーSensing the Cultural Magma of the Metropolis" (2015, Museum of Contemporary Art Tokyo). She served as Curatorial Project Manager for the Sapporo International Art Festival in 2014 (SIAF 2014) and curator for the Yokohama Paratriennale 2014.

Victor Wang (王宗孚): is currently Artistic Director and Chief Curator of the M WOODS museums in Beijing. He was editor of the publication 'Performance Histories from East Asia 1960s–90s', Curator of Frieze Live for Frieze Art Fair London, (2020), and founder of the 'Institute of Asian Performance Art'. Prior to this, Wang curated exhibitions between commercial and non-commerical institutions such as Lisson Gallery, London, Nationalgalerie Berlin, Sadie Coles HQ, London, Wifredo Lam Contemporary Art Center, Havana, and K11 Art Foundation, Shanghai, and curated the first large-scale museum surveys in China of Giorgio Morandi; Richard Tuttle; and the first institutional solo shows in China of Haroon Mirza, Katja Novitskova, Jac Leirner, and Neïl Beloufa. Wang has written for art periodicals such as Artforum, Art Review, and in 2016 he was awarded the AICA Incentive Prize for Young Critics by the International Association of Art Critics.

Zhang Youdai: is the most influential Radio DJ in China, and is the founder of the legendary music club Cloud Nine. In the 1980's, he found his love and passion for music. After graduating from the department of drama literature, Central Academy of Drama, he became the very first DJ in China to play Rock, Jazz and Electronic music on a public radio station. For nearly 3 decades, Youdai has continued to introduce good music and musicians to many generations of Chinese listeners, from all over the world, through radio and the Internet. His well known shows such as "New Rock Magazine", "Soundtrack of My Life", and "All That Jazz", has made him popular amongst the general public, and also influential to generations of Chinese professional musicians.

Ryuichi Sakamoto quote:

"It is a great pleasure to be invited to exhibit almost all of my sound installations in China for the first time. Through my work, I hope people in China can enjoy the boundary between sound and noise, between sound and silence, and the interstices of sound and image."


--
Ryuichi Sakamoto + Shiro Takatani , "LIFE - fluid, invisible, inaudible..." 2007 Photo: Ryuichi Maruo (YCAM) Courtesy of Yamaguchi Center for Arts and Media [YCAM]
Ryuichi Sakamoto + Shiro Takatani, "IS YOUR TIME" 2017
Photo: Ryuichi Maruo
Courtesy of NTT InterCommunication Center [ICC]
--

organized by
M WOODS Museum

co-organized by
Kab Inc. / Kab America Inc.

special support by
The Japan Foundation

supported by
Japan Airlines Co.
YAMAHA MUSIC JAPAN CO., LTD.
EASTERN SOUND FACTORY

cooperated by
dumb type office
Yamaguchi Center for Arts and Media [YCAM]
NTT InterCommunication Center [ICC]
PROCESSART INC.
Rhizomatiks
commmons
avex

--
Opening hours of M WOODS
Tuesday – Saturday, 10am – 6pm
For press enquiries, please contact
chenlu@mwoods.org
i: @m__woods
fb:@mwoodsmuseum
Website: https://www.mwoods.org/
木木美术馆798馆
M WOODS 798

北京市朝阳区
酒仙桥路2号798艺术区,D-06
798 Art Zone D-06,
No.2 Jiuxianqiao Rd, Chaoyang, Beijing
开放时间 Opening hours:
周二-周日 Tue-Sun 11:00-19:00
最后入场Last admission 18:30

每周一闭馆 Closed on Mon
注: 根据不同展览,开闭馆时间将会作出相应调整,详情请关注展览页面。

木木艺术社区
M WOODS HUTONG

北京市东城区
隆福寺街95号,钱粮胡同38号,3号楼
Qianliang Hutong 38, Building 3,
Longfusi St 95, Dongcheng, Beijing
开放时间 Opening hours:
周二-周日 Tue-Sun 10:00-20:00

最后入场 Last admission 19:00
每周一闭馆 Closed on Mon
%Arabica 照常营业 opens as uaual
木木舌头 M TONGUE

北京市朝阳区
酒仙桥路2号798艺术区,D-06
木木美术馆后门处
798 Art Zone D-06,
No.2 Jiuxianqiao Rd, Chaoyang, Beijing
(Behing M WOODS 798 Location)
敬请期待 Opening soon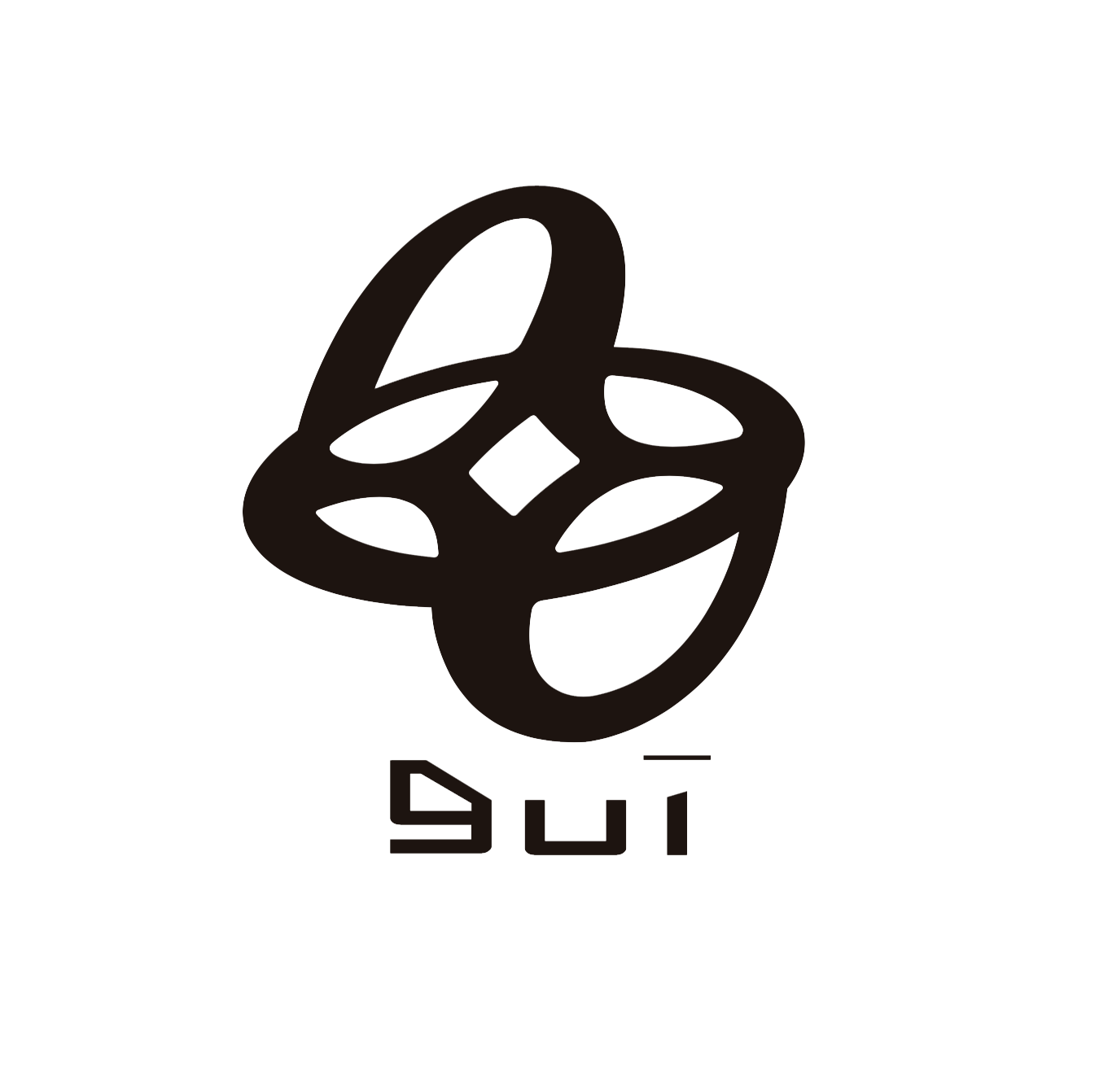 Guī
北京市东城区
隆福寺街95号,钱粮胡同38号,3号楼
木木艺术社区地下一层
Qianliang Hutong 38, Building 3,
Longfusi St 95, Dongcheng, Beijing
(Underneath M WOODS Hutong)
开放时间即将公布
Regular opening time announcing soon